Camp At The MIYJCC Building
Camp Adler For Special Needs
Shannon Alfau
Early Childhood Camp Director
Shannon has a BA in Early Childhood Education. She also has over 15 years of experience working with children from 18 months through 5th grade. She started working at the JCC in Second Home Daycare and has taught in our Pre-k program.

Josh Henkel
Camp Director
Josh has worked at the Mid-Island Y JCC Summer Camp since 1994. This summer will be his eleventh summer as Camp Director. His extensive experience and innovative programming are what makes our summer camps a place that will enrich the lives of your children and give them an amazing summer camp experience.
Sharon Hanover
Director, Adler Center For Special Needs
Sharon obtained a Master's degree in Social Work and has more than 15 years of experience working with young children through adults with special needs. Her extensive experience includes day camps, social skills building programs as well as program development and curriculum.
Jean Goldstein
Supervisor of Early Childhood and Youth Programs
Jean has been a part of the JCC family for the past 14 years. She has a BA in communications, and a CDA in Infant/Toddler Development. Both of her sons been JCC preschoolers, and are now Second-Home Daycare and Camp staff members. Jean has been one of our Early Childhood classroom teachers for the past 11 years, and has taught in every EC age group.
Gayle Meigel
Associate Camp Director
Gayle holds a Master's in Education with a specialization in Counseling from Hofstra University. She has been a part of the Jewish Camping world and the Mid-Island Day Camp family since she was a camper and has almost a decade of Assistant Director experience. Her Mid-Island home is where she came into her own as a CIT, staff member, Asst. Director, and now as an Associate Director. Each summer she aims to give children and staff the type of safe and fun summer experience that was so meaningful to her in her own life.
Stephanie Ozner
Assistant Director, Camp Adler
Stephanie is the Assistant Director of the Adler Center at MIYJCC. She has her MSW from Fordham University and has over 10 years of experience working with the special needs population as well as summer camps. Steph will be overseeing all of Camp Adler and aims to achieve a fun, social experience for all campers each summer.
Rebecca Katz
Family Engagement/Enrollment Coordinator
Rebecca has an MA in Elementary Education, and holds her N-6th NYS certification. She also has over 20 years of experience working with children from birth through to high school. Rebecca is a long-standing teacher in our Early Childhood Center, and has served as an inclusion supervisor for Camp Adler for the past 7 years. She is looking forward to an exciting summer as the EC Preschool Camp Supervisor.
Neal Rosenberg
Assistant Director, Teen Programs and Travel Camps
Neal is our Assistant Director of Teen Programs and Travel Camps. He brings extensive knowledge and experience working within the youth and camp environment, having worked in summer camps for over a decade. Neal will be supervising all teen services, outreach and programming.
Nikki Schreiber
Camp Program Supervisor
Nikki is our camp program supervisor. She holds a teaching degree from The University of Tampa with a master degree in Childhood STEM. Camp has always been a huge part of Nikki's life since she can remember. She said that joining the Mid Island Day Camp family in 2018 was one of the best decisions she has ever made. Her love of camp shows through in her work every day and she wants to make sure that every camper loves camp just as much as she does.
Dana Young
Camp and Operations Coordinator
Dana has a Bachelor of Science in communications. She grew up loving camp and has experience in all stages of camp life. As our Camp & Operations Coordinator, Dana maintains communication between our staff and our families. Her organizational skills are put to great use during camp season and helping with operations at the JCC all year. Her kids have been part of Mid Island Day Camp for the past 2 summers and the Early Childhood Center before that.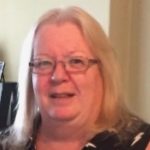 Jean Steele
Transportation Coordinator
Jean is the Transportation coordinator for the Mid Island Y JCC. She is responsible for arranging the busing needs across all departments, including routes for the Early Childhood Center and Mid Island Day Camp. Jean has many years of experience in the transportation industry and joined our team last year to bring her expertise to us!